This information is only a guide and should not replace information supplied by your anaesthetist. If you have any questions about your anaesthesia, please speak with your treating specialist.
About anaesthesia
The word anaesthesia is coined from two Greek words: "an" meaning "without" and "aesthesis" meaning "sensation". There are various types of anaesthesia. Throughout their lives, most people will undergo anaesthesia either during the birth of their baby or for a surgical procedure, which could range from relatively short, simple surgery on a day-stay basis through to major surgery requiring complex, rapid decisions to keep them safe. Many of today's operations are made possible as a result of developments in anaesthesia and training of specialist anaesthetists.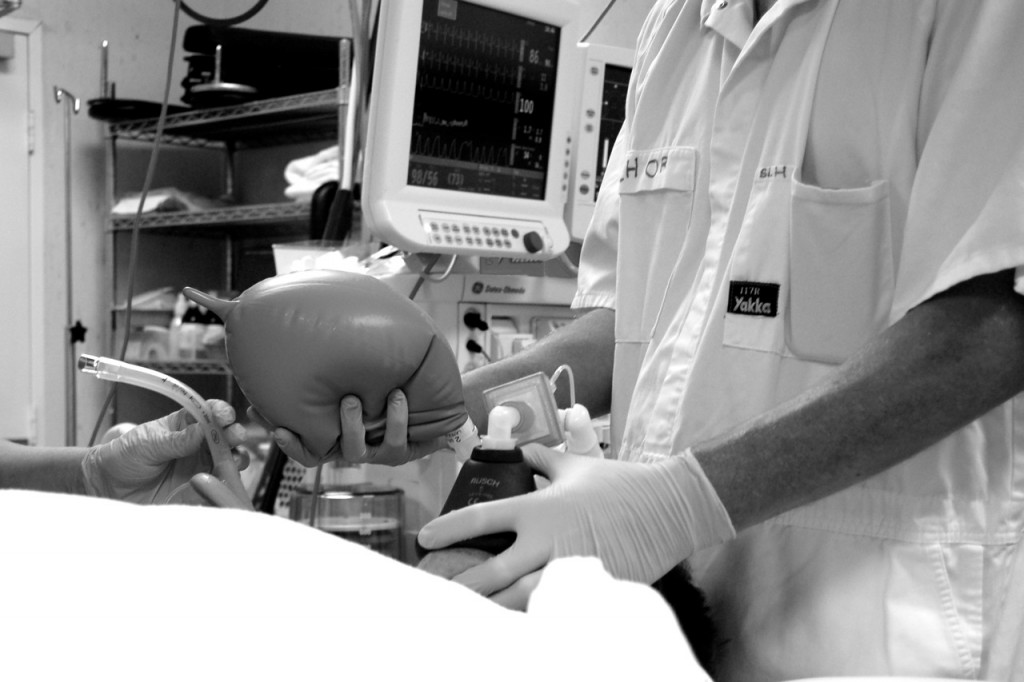 Patients having anaesthesia will have an anaesthetist with them all the way from the preoperative assessment of their medical conditions and planning of their medical care, to closely monitoring their health and wellbeing throughout their procedure to ensure a smooth and comfortable recovery.
Relief of pain and suffering is central to the practice of anaesthesia. Despite an increase in the complexity of surgical operations, modern anaesthesia is relatively safe due to high standards of training that emphasise quality and safety. In addition, there have been improvements in drugs and equipment. Increased support for research to improve anaesthesia has resulted in Australia and New Zealand having one of the best patient safety records in the world.
What is anaesthesia?
Anaesthesia refers to the practice of administering medications either by injection or by inhalation (breathing in) that produce a state of unconsciousness that eliminates all sensations including the feeling of pain (analgesia) and other unpleasant sensations, which allows medical and surgical procedures to be undertaken without causing undue distress or discomfort. For more information download the following brochure: What is anaesthesia?.
Types of anaesthetic given
Procedural sedation
Procedural sedation is used for procedures where general anaesthesia is not required and allows patients to tolerate procedures that would otherwise be uncomfortable or painful. It may be associated with a lack of memory of any distressing events.
Conscious sedation
Conscious sedation is defined as a medication-induced state that reduces the patient's level of consciousness during which the patient can respond purposefully to verbal commands or light stimulation by touch.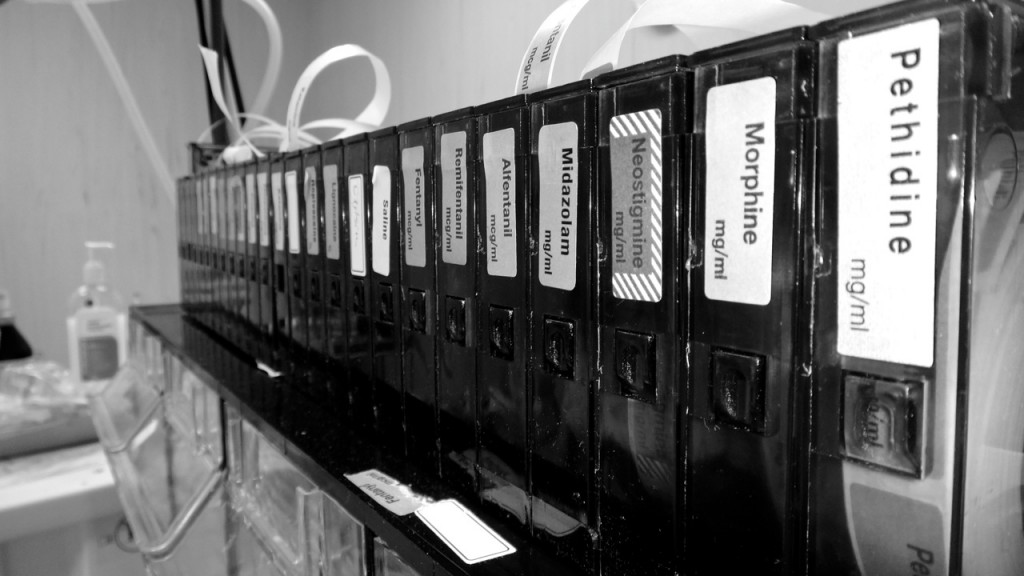 Analgesia
Analgesia is the reduction or elimination of the patient experiencing pain by medications that act locally, such as local anaesthetics (which interfere with nerve conduction) or generally, such as opioid medications (which decrease the patient's experience of pain in the central nervous system).
Regional anaesthesia
Regional anaesthesia is an umbrella term used to describe nerve blocks, epidural blocks pain relief and having a baby and spinal blocks. Regional anaesthesia involves the injection of local anaesthetic in the vicinity of major nerve bundles supplying body areas, such as the thigh, ankle, forearm, hand or shoulder.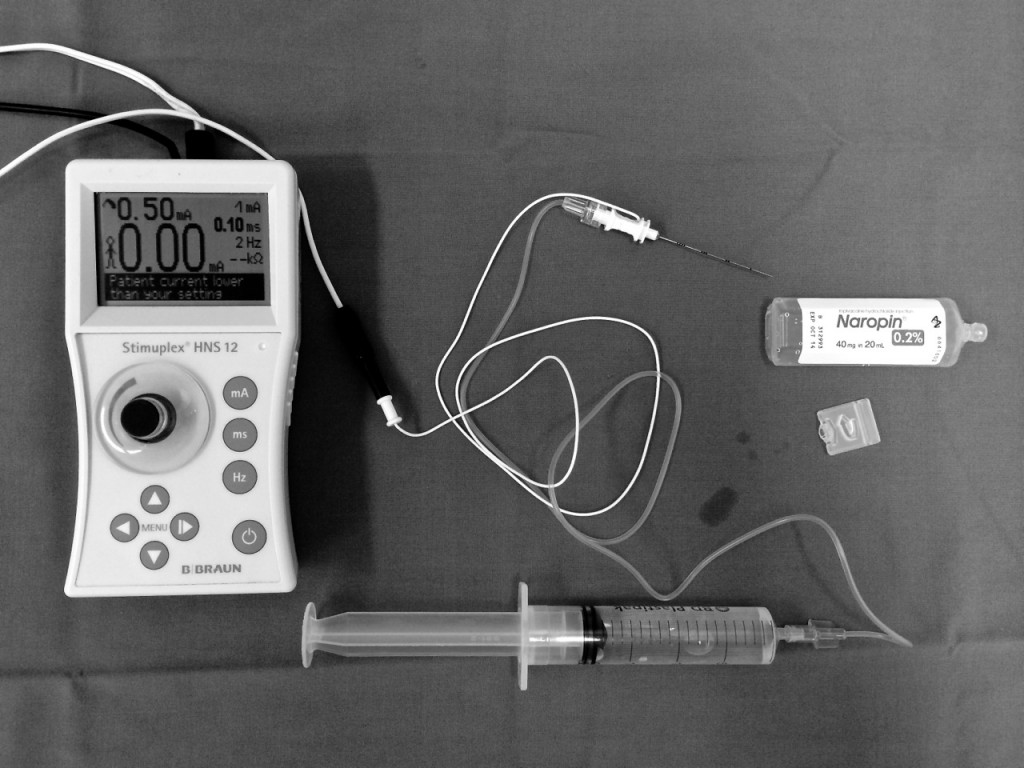 Regional anaesthesia is sometimes achieved by using a nerve-locating device, such as a nerve stimulator, or by using ultrasound, which is a painless procedure used to demonstrate internal body structures using sound waves to create an image. These devices help to locate the selected nerve(s) so that local anaesthetics can be delivered with improved accuracy.  Regional anaesthesia may be used on its own or combined with general anaesthesia.
Once local anaesthetic is injected in the desired region, patients may experience numbness and tingling in the area supplied by the nerves and it may become difficult or impossible to move that part of the body.
General anaesthesia
General anaesthesia produces a drug-induced state where the patient will not respond to any stimuli, including pain. It may be associated with changes in breathing and circulation.
What is an anaesthetist?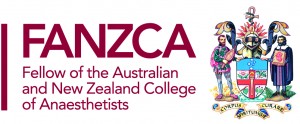 Specialist anaesthetists are fully qualified medical doctors who hold a degree in medicine and spend at least two years working in the hospital system before completing a further five years (or equivalent) of accredited training in anaesthesia culminating in being awarded a diploma of fellowship of the Australian and New Zealand College of Anaesthetists (ANZCA), which can be recognised by the initials FANZCA after their name. Download an information brochure here.
The ANZCA training program includes at least two years of general medical education and training followed by five years of approved specialist training. This includes multiple assessments, both at the hospitals where trainees work and by formal examinations. When trainees are in the training program they are called registrars. After completing the five-year training program, successful registrars can become Fellows of the College and can practise as anaesthetists in Australia and New Zealand.
Anaesthetists provide a wide range of medical services and are part of multidisciplinary teams providing health care to patients.  Anaesthetists have a direct role in assessing patients before operations. They play an important and primary role in caring for the patient before, during and after surgery. They are trained in all forms of anaesthesia.
Anaesthetists play a pivotal role in resuscitating acutely unwell patients, including trauma victims, and assist with the management of patients suffering from acute or chronic pain, as well as providing pain relief for women in labour.
Clinical anaesthesia is built on the knowledge of physiology (how the body works) and pharmacology (how medications work in the body). A thorough understanding is required about the ways in which the body responds to anaesthesia and surgery, and how these physiological responses are affected and altered by the patient's health. Anaesthetists must have an extensive knowledge of medicine and surgery as an understanding of the basic sciences.
How does your anaesthetist stay up to date?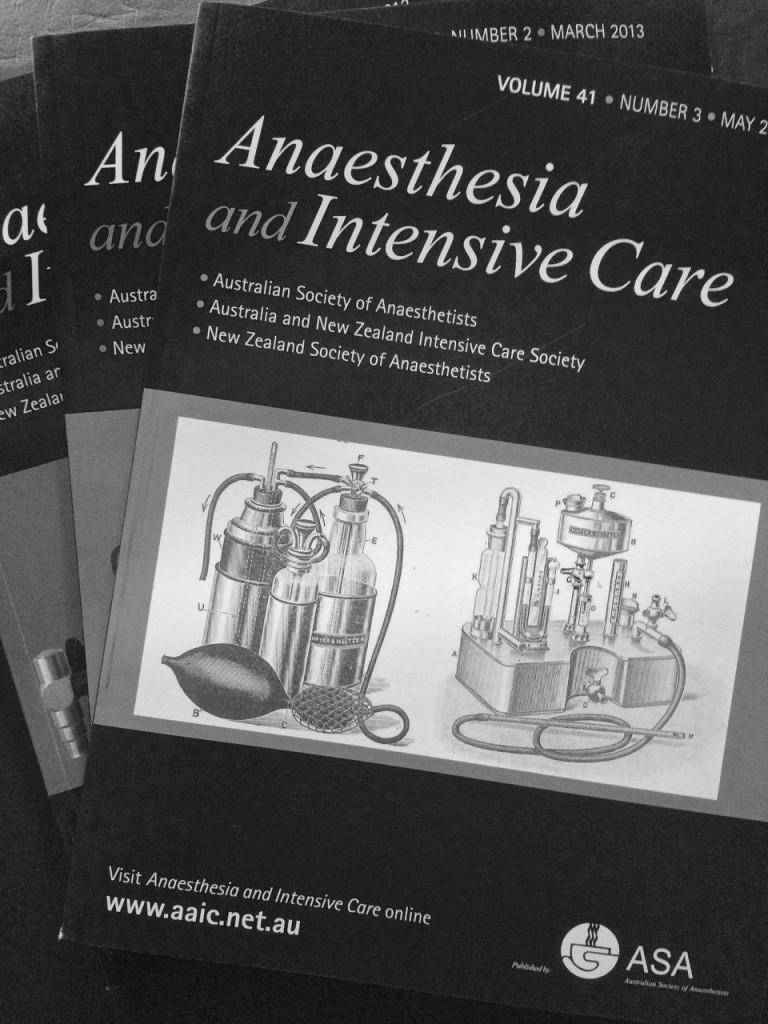 After they obtain their fellowship, anaesthetists continue to update their skills by regularly attending professional sessions. It is mandatory for anaesthetists to participate in a continuing professional development program in order for them to continue to practise. Each year ANZCA runs a series of scientific meetings attended by leading local and international experts, and where new techniques and technology can be presented along with research findings. There are also extensive workshop programs.  ANZCA's Education Development unit provides a range of services to ensure that ANZCA and its Fellows remain at the forefront of innovation and best practice in anaesthesia and pain medicine.
[Sourced from the ANZCA here]